2 May 2017 – Thrilled to be part of HLF 'Transforming the D-Day museum project'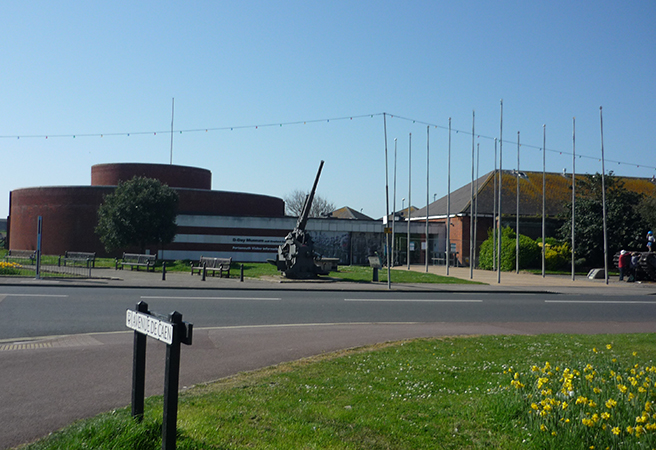 The D day museum in Southsea is Britain's only museum dedicated to the WW2 D-Day landings in Normandy. It is undergoing a complete refurbishment as part of the HLF £4.9 million 'Transforming the D-Day project', and will open in 2018 as an international museum telling the story of D-Day for the 21st century. UBU Design are excited to be working in conjunction with Spindrift Consultancy to design the new public realm for the refurbished museum, including the entrance, café and Peace Garden. In addition we will be masterplanning the broader area of Southsea Common.
Richard Alldread, Technical Director at UBU Design who is lead Landscape Architect for the scheme says,"This important project will honour the heroic men and women who took part in D-day, keeping their stories alive and establishing the museum as a centre of significance that the D-Day deserves. We are thrilled to be involved and want to create a high quality public realm which allows for contemplation and reflection, with spaces that truly engage with visitors. We can't wait to get started".