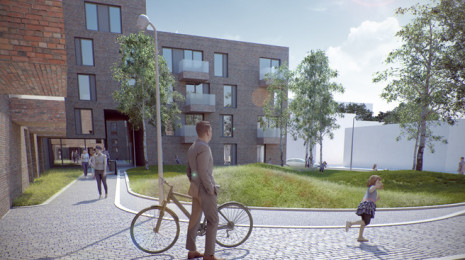 Ubu is undertaking the Stage 4 designs on two schemes for housing group One Manchester. Comprising 62 two-bed apartments and 105 three-bed townhouses across two sites in Manchester, the Hulme Living proposals focus on the creation of small, compact buildings carefully positioned in existing green spaces. Together, the ...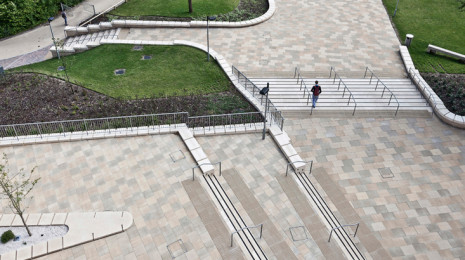 Ubu was commissioned by the University of Southampton to undertake the design of a new piazza on the site of the redundant George Moore building. Adjacent to the newly constructed Life Sciences building (LSB), the site occupies a pivotal location in the mosaic of University buildings and open space forming the Highfield ...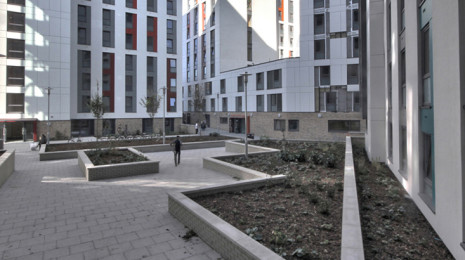 Ubu was appointed as sub-consultants to ArchitecturePLB to undertake the detailed landscape design on the Mayflower development in Southampton. Three accommodation blocks for students of the University of Southampton, ranging from 8-16 storeys tall define the internal piazza. The proposed treatment provides a range of ...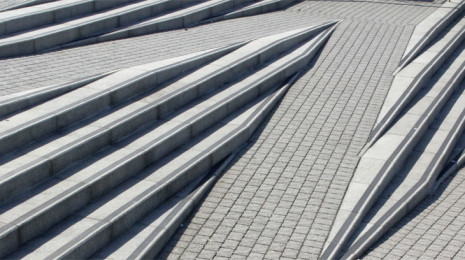 Our work on Les Beaucamps High School led to the development of a sophisticated landscape with a dynamic response to spatial usage, allowing a variety of activities and movement flows to interrelate. The pivotal all weather pitch knits together the two main built volumes of the school. The pitch fencing is integrated into ...